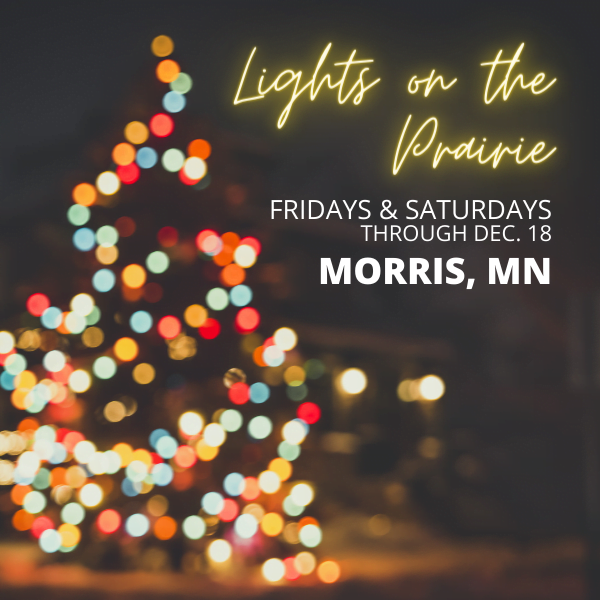 Lights on the Prairie
Join us for the first-ever drive-through lights display this holiday season happening every Friday and Saturday night through December 18. The Lee Community Center will also be offering open skating.
Every Friday and Saturday Night through December 18th, 2021
Hours: 5 pm – 10 pm
Cost: Free with a free-will donation
Location
Stevens County Fairgrounds Morris, MN
177 Co Rd 22, Morris, MN 56267
Please enter through the south end of the fairgrounds.
Open Skating
Drive through the Lights on the Prairie then lace up your skates and grab a hot chocolate at the Lee Community Center!
November 26 > Open Skate 8-10pm
November 27 > Open Skate 7-9pm
December 3 > Open Skate 6-8pm
December 4 > Open Skate 6-8pm
December 10 > Open Skate 8-10pm
December 11 > Open Skate 6-8pm
December 17 > Open Skate 8-10pm
December 18 > Open Skate 6-8pm