Your Guide to Hunting Around Morris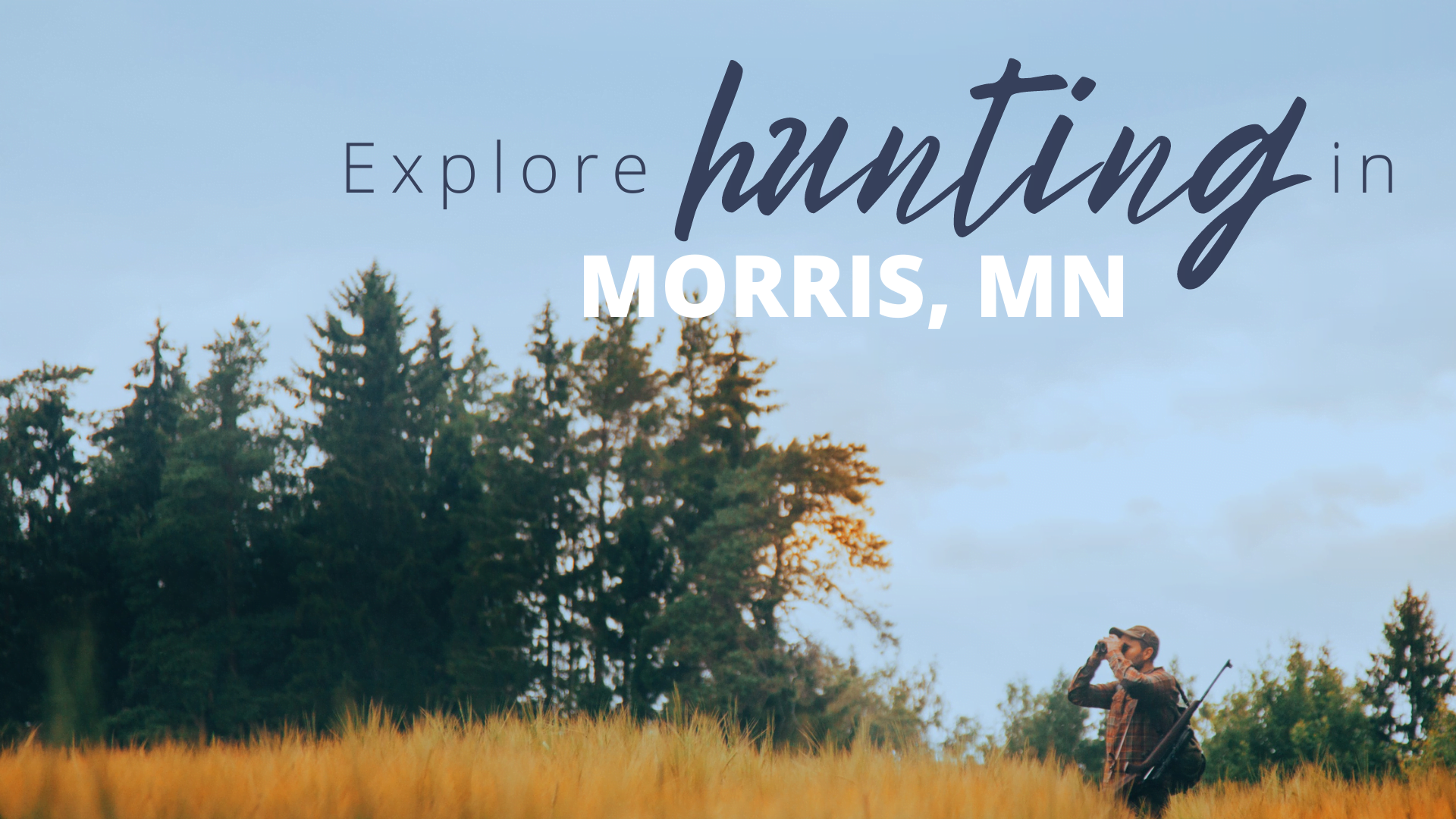 Hunting season is upon us and Morris is a great place to get out and do just that. In fact, people have been coming here to hunt a variety of waterfowl, upland game and deer since the town was first founded. Year after year Morris continues to be a great place to visit, play and stay! Here's your guide to hunting and staying in and around Morris. 
Wildlife Management Areas in and around Morris
Coleman WMA
The Coleman Water Management Area is located about two miles southeast of Morris. Its 77 acres of cattail slough and native dry prairie sits adjacent to the Pomme de Terre River, providing habitat for deer, small game, pheasants and waterfowl. Learn more.
Game species: Deer, small game, pheasants, waterfowl
Dolven WMA
The Dolven Water Management Area also sits along the banks of the Pomme de Terre River and offers a diverse habitat for a wide variety of game and waterfowl. You'll find wetlands, grasslands and bushy woodlands in this area, which provide breeding cover for many species. Learn more.
Game species: Deer, small game, pheasants, waterfowl
Muddy Creek 
Located west of Morris, Muddy Creek is home to most wildlife species associated with prairie waterways, including beavers. The area features brush, cattails, wetlands and grasslands, offering a habitat for pheasant, Canada geese, catbirds and bluebirds. Predator hunting in this area is also available. Learn more. 
Game species: Deer, small game, pheasants, waterfowl
Need to Pickup a License or Gear? Stop at one of these local retailers.
Where to stay and what to do
Where to Stay 
Play and stay in Morris. We offer hotels, camping at Pomme de Terre Park and even vacation rental homes. Don't forget to take advantage of hunter specials, including 10% off at the GrandStay Hotel & Suites. Click here to learn more and book your stay this fall.
What To do
In addition to its diverse hunting grounds, Morris offers a wide variety of other activities to do during your stay. Watch a movie at the Morris theatre, learn about the history of the area at the Stevens County Historical Society and Museum, and eat some great food at one of our local restaurants (like even award-winning food)! Find a full list of dining options here!