Six Things To Do In Morris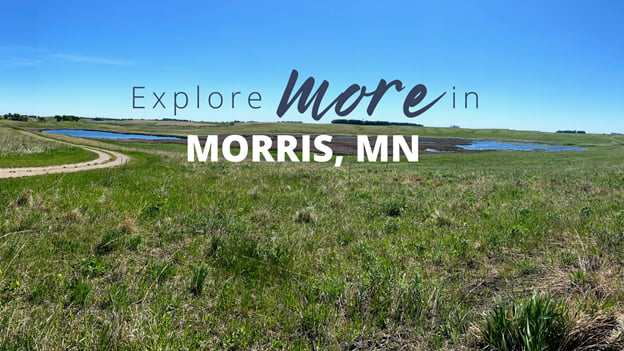 Morris, Minnesota is home to more than 5,000 residents, a bustling university and a lot of nature. But summertime in this charming town is all about slowing down and taking the beauty of the area all in. From its wildlife and miles of trails to its quaint shops and comfort foods, Morris is worth the stop. Here are a few things you won't want to miss when planning your visit to the area.
Located on the south end of Atlantic Avenue in one of Morris' historic brick buildings, Common Cup coffee shop offers plenty of options to fuel your adventure, from their caramel cow mocha and creme bru-latte to frappes and Italian sodas. They even serve breakfast and lunch. Not ready to start exploring Morris yet? Cozy up next to their oversized fireplace.
Hours: Monday-Friday 7:00 a.m. to 4:00 p.m. and Saturdays 8:00 a.m. to 2:00 p.m.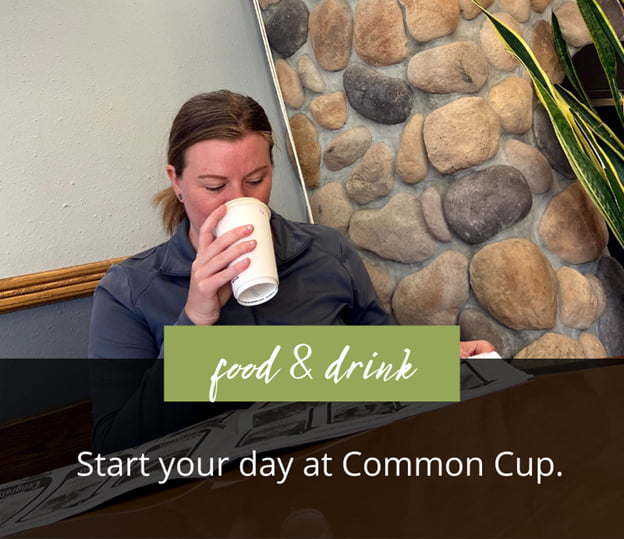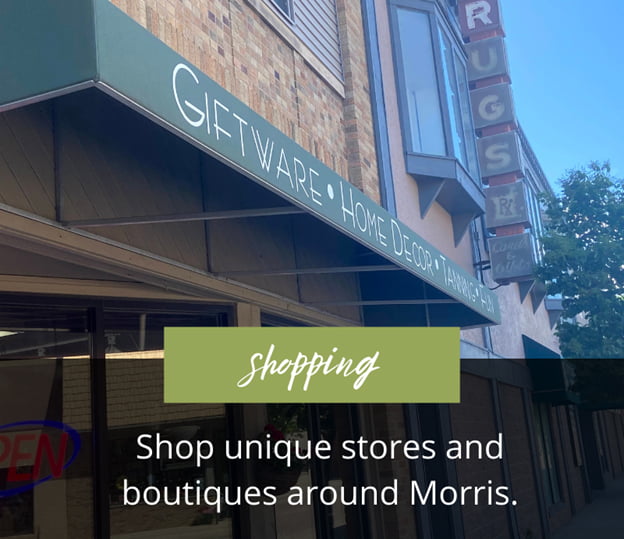 When it comes to shopping there's a little bit of everything in Morris—clothing, home decor, electronics and board games. Inherit is a great place to find high-quality clothing that is on-trend; Minnesota Magnolia offers unique home decor items; B-Inspired has tons of one-of-a-kind gifts for friends, family or yourself; and if you're into board games (like serious board games) John's Total Entertainment has the ultimate selection of those and more.
Hours: Available on the websites.
Yep, that's right. There are awards for grilled cheese and Don's Cafe in Morris has earned several for their melty concoction that also features their wonderfully scrumptious homemade texas toast. Do we really need to say more? How about mouth-watering shakes, homemade soups and an amazing staff. It's the ultimate comfort experience.
Hours: Monday- Sunday, 8:00 a.m. to 1:30 p.m. Also open for dinner on Fridays and Saturdays from 5:00 p.m. to 7:30 p.m.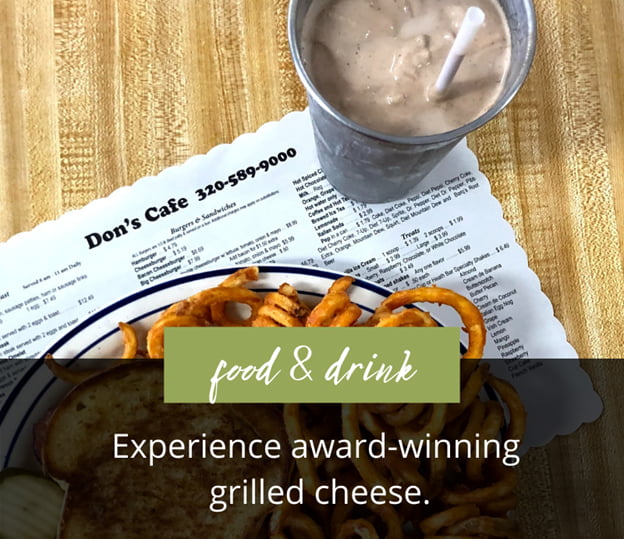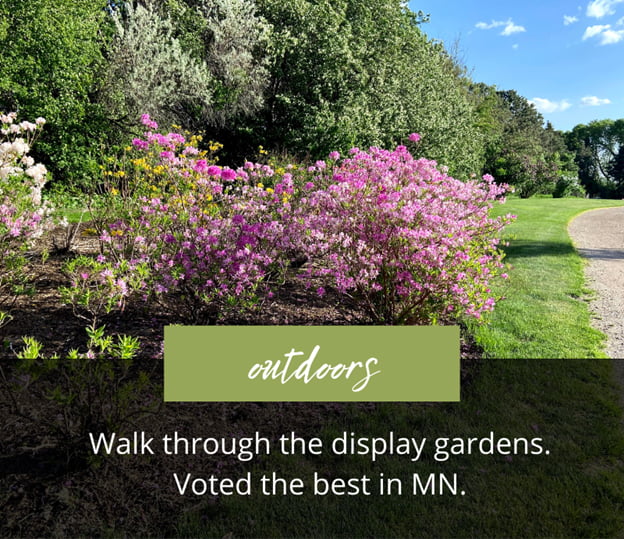 Mid- to late-summer is the peak time to see all that is blooming in the West Central Research and Outreach Center's Horticulture Display Gardens. Check out the beautifully landscaped flowers, plants and vegetables. And because this is a research garden you may spot some unique species! The space also has a childrens area where little ones can touch, smell and even taste some of the plant materials, fruits and vegetables. There are also plenty of activities to keep those kiddos busy, including a checkerboard, pond, bird garden and a little free library.
Hours: Open from dawn to dusk during the growing season.
Just a few yards west of the Horticulture Display Gardens you can take in one of the best views of Morris at the Pomme de Terre overlook. See the beautiful winding Pomme de Terre river and the area's endless landscape. This spot has soaking in the sunsets written all over it. Stretch your legs and immerse yourself in nature's beauty through the adjacent Pomme de Terre Park walking trail, home to many little happy pollinator habitats and two of the area's massive wind turbines.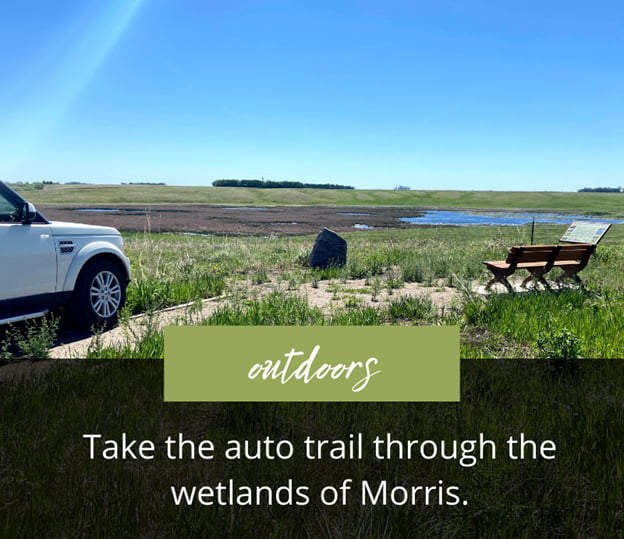 There's nothing that takes you back to the pre-settled days of Minnesota quite like a drive through the Morris Wetland Management District. This protected area covers more than 53,000 acres and is home to many species of waterfowl and wildlife, which makes it a great place to disconnect from the day-to-day and connect to nature. Stop off at the observation deck or hit the walking trail for an even more immersive experience. Don't forget your binoculars!