Experience the Holidays in Morris, MN
Make your holiday memories in Morris! Whether it's getting a picture with Santa, catching a holiday movie or shopping for friends and loved ones, we have many traditions to enjoy in Morris and many are free!
Lights on the Prairie
Get in the holiday spirit from the comfort of your vehicle during our first-ever Lights on the Prairie event. Drive through the twinkling displays at the Stevens County Fairground open from 5 to 10 pm every Friday and Saturday through December 18. While you're there, enjoy ice skating and hot chocolate from the Lee Community Center. Then be sure to pay a visit to the jolly man himself. Santa will be available each Friday and Saturday night!
Cost: Free. 
Free-will donations are appreciated and will benefit our community through the Morris Lions. 
Santa Visits
Friday & Saturday nights 5-8 pm
Live Nativity
Saturday, December 18th: 5-7pm
Open Skate Times
November 26: 8-10 pm
November 27: 7-9 pm
December 3: 6-8 pm
December 4: 6-8 pm
December 10: 8-10 pm
December 11: 6-8 pm
December 17: 8-10 pm
December 18: 6-8 pm
Free Holiday Matinees
Is it even the holidays without a good holiday movie? All month long the Morris Theatre will be showing some of the most iconic holiday movies. And the best part is, they're free! Here is the full lineup: 
Nov. 27: Polar Express
Dec. 4: Elf
Dec. 11: The Grinch 
Dec. 18: National Lampoon's Christmas Vacation. 
Cost: Free
Vist https://morristheatre.net/blog/ for more information.
Holiday Stroll
There are many great places to shop in Morris, which means there are many great places to find that perfect, one-of-a-kind gift. And the best part is, you may even score some great gifts for yourself and chamber cash during our Holiday Stroll event.
Visit the many participating businesses to shop and register for prizes, including $250 in Morris Chamber cash and one of 13 gift baskets! 
Bring the kids and get a free picture with Santa. You and the family can also watch Elf on the big screen during the Theatre's free matinee. 
Can't make the Holiday Stroll event? You can still shop small and find some great holiday deals all month long at many of our great retailers. Here's what a few of them have to say about shopping small this holiday season.
What does shopping small mean to you?
It supports our family, this modest purpose, our 20+ employees, their families and organizations in this community.
What do you recommend as the perfect holiday gift?
We have an entire Minnesota line that is always fun for anyone local, candles, slippers, home decor and lifestyle products. We also have gift cards that fit ANY size! 
What does shopping small mean to you?
It means that our business gets to support the organizations that are important to Morris, such as schools, churches and community events. We offer what the big cities don't, namely, personalized care and service with a smile and knowledge of the products we sell.
What do you recommend as the perfect holiday gift?
Give something from the heart that you know the giver will appreciate. We offer gift cards, so pet lovers can stop in and pick out what they need, or even bring in their pets and go shopping with them! We have had that happen here many times before, from dogs to cats, bunnies to bearded dragons and even a macaw!
Any holiday specials?
We will plan daily specials store-wide. We encourage people to stop in and take a tour of our store,say hi to our resident sun conure, named Ricky as well as hug a bunny or two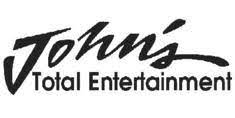 What does shopping small mean to you?
Small business owners in general (or at least myself and Levi) love helping people and helping them discover, find, learn, and purchase the things they love.  Hopefully, we provide a product or service you need and enjoy. 
What do you recommend as the perfect holiday gift?  
Our store really is about fun and entertainment.  People sometimes think of us as a "Kids" store, but if you are 3 or 103, if you take time to look around the store you will find something you like.
Any holiday specials?
We will run some discounts on board games and other products in our store for black Friday and during the holiday season.  The best thing to do  is stop in and see what's happening.